On Sunday, August 12, the 10th Bowser Builders Open received yet another year of outstanding sponsorship from Bowser Builders Supply in association with TimbrMart and Irly. Chief Organizer and TD Robert McFetridge again provided a well-organized and enjoyable tournament which welcomed 17 Players whose hometowns hailed from as far away as Katikati New Zealand, Portland Oregon, and locally in BC: Surrey, Victoria, Nanoose Bay, Parksville, Qualicum Beach. Time control was 45 mins + 5 sec increment over 4 rounds of play.
2018 Winners:
NM Joshua Doknjas – 2018 Bowser Builders Open Champion
FM John Doknjas – 2018 Bowser Builders Open – 2nd Place
Victoria Doknjas – 2018 Bowser Builders Ladies Champion
Neil Doknjas – 2018 Bowser Builders Junior Champion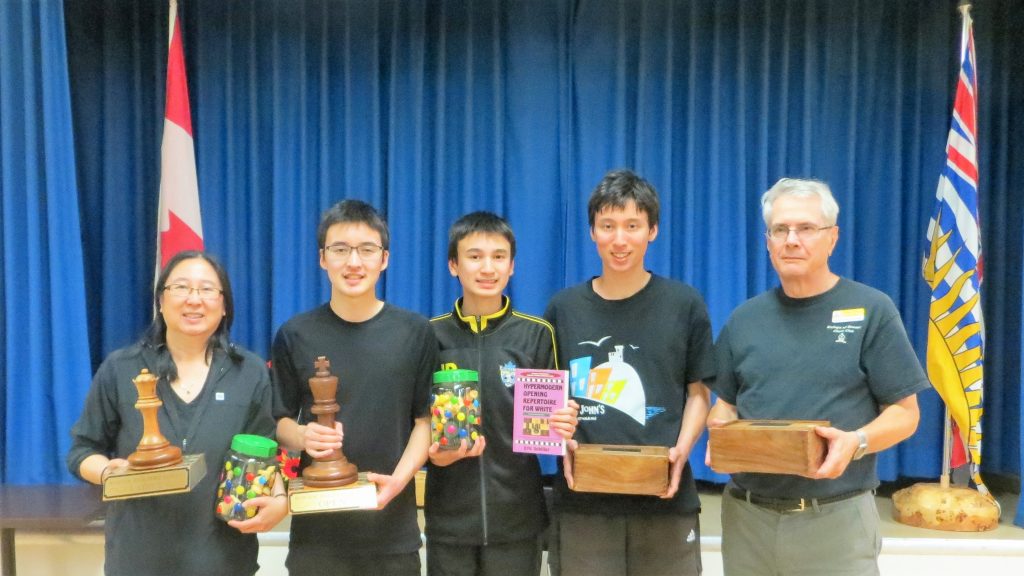 Premium Dubrovnik pieces in a sheesham box were prizes for the overall Champion and 2nd Place Winners. The Champion also received a deluxe sheesham folding magnetic travel set. The Ladies Champion and Junior Champion each received Conqueror pieces, and the Junior Champion also received a chess book. Lunch, treats, and beverages were graciously provided to all the players.